This was my second trip during my MIT exchange year. A friend of mine has family in San Francisco and I was invited to spend new years there.
Do take a look at my San Francisco Gallery for all the pictures I took.

I think that San Francisco is one of my favourite places in the US. The climate is quite mild, even in the winter, and being on the west coast it's a lot more relaxed than some places in US. While there I visited lots of the tourist spots, including the Golden Gate Bridge and Alcatraz.

Two of my favourite pictures taken in San Francisco were the Fence at the Golden Gate, I was looking for an interesting way to take a picture of something that must be one of the most photographed sights in the world. It was taken down by the fort on the San Francisco side of the Golden Gate Bridge. I think it works really well, and I think the focus on the fence also adds interest to the picture, even though the actual subject is blurred. I guess it just goes to show how well recognised it is.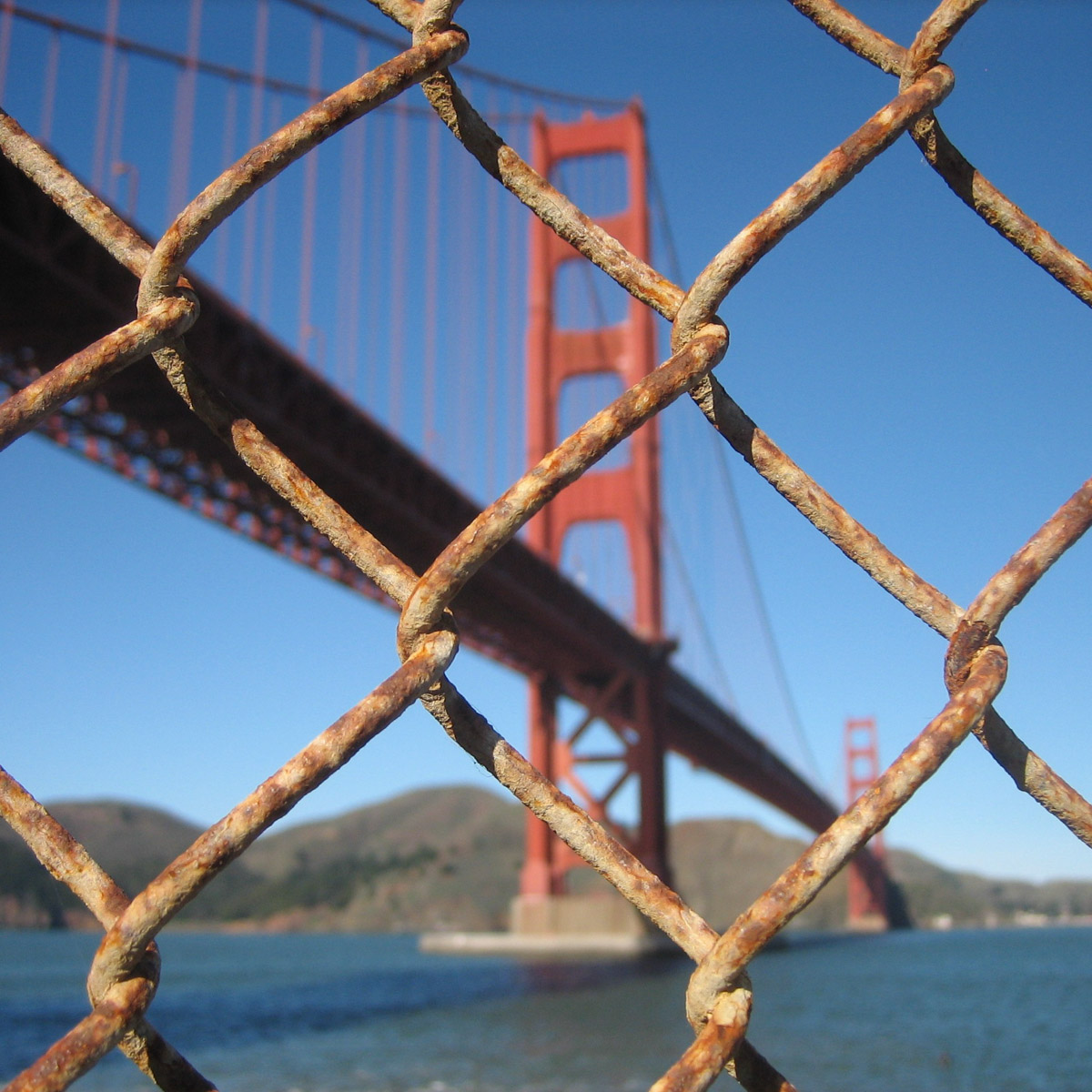 The other was the view of the marina from a restaurant, I really like all the detail in the picture, and the dusky colours of the Golden Gate in the background.